wellness begins
in science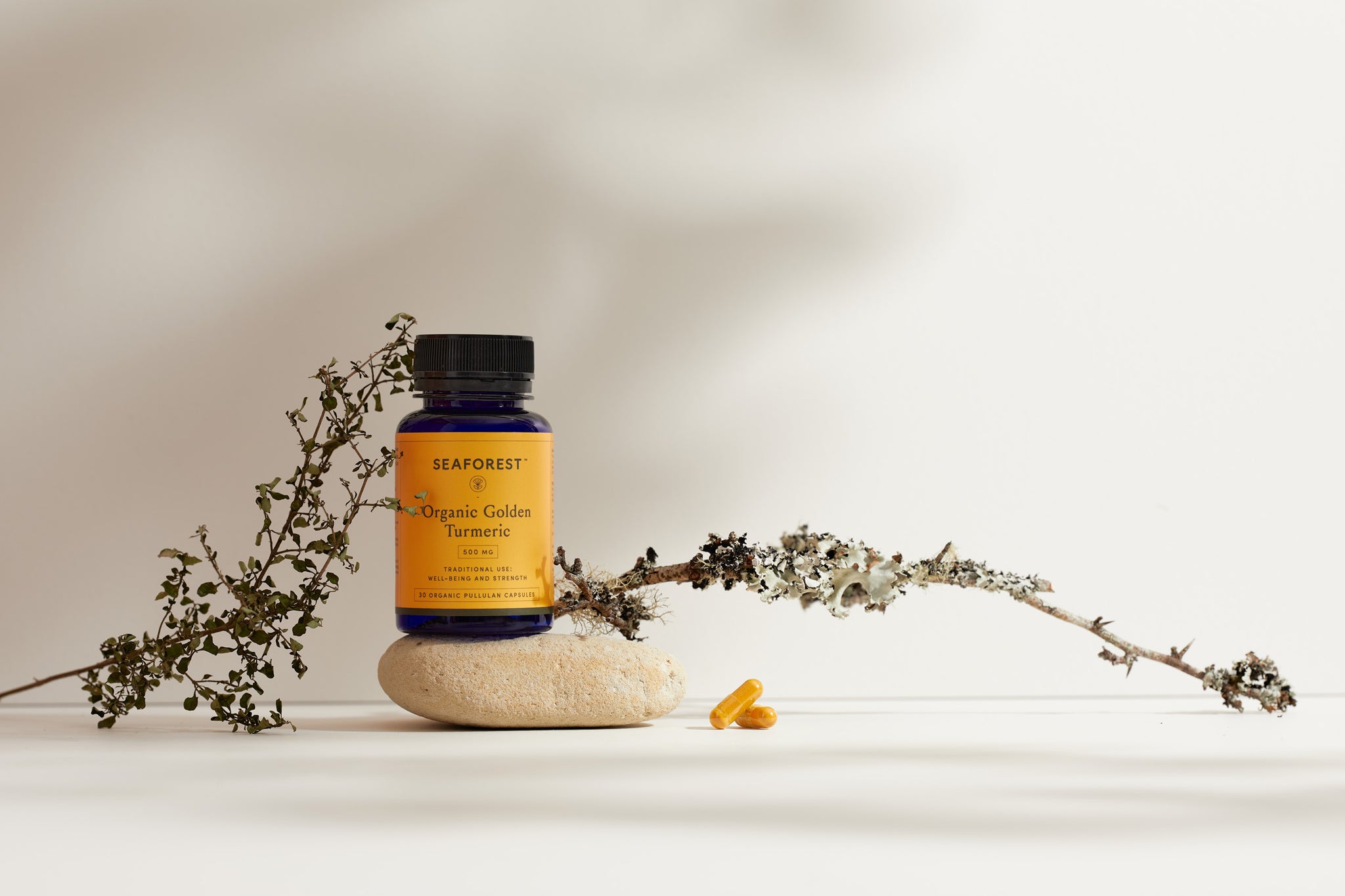 Clean, organic health supplements
We use modern science and traditional medicine to craft 100% natural, plant-based, sustainably sourced wellness products.
HOLISTIC WELLNESS, SUSTAINABLY PACKAGED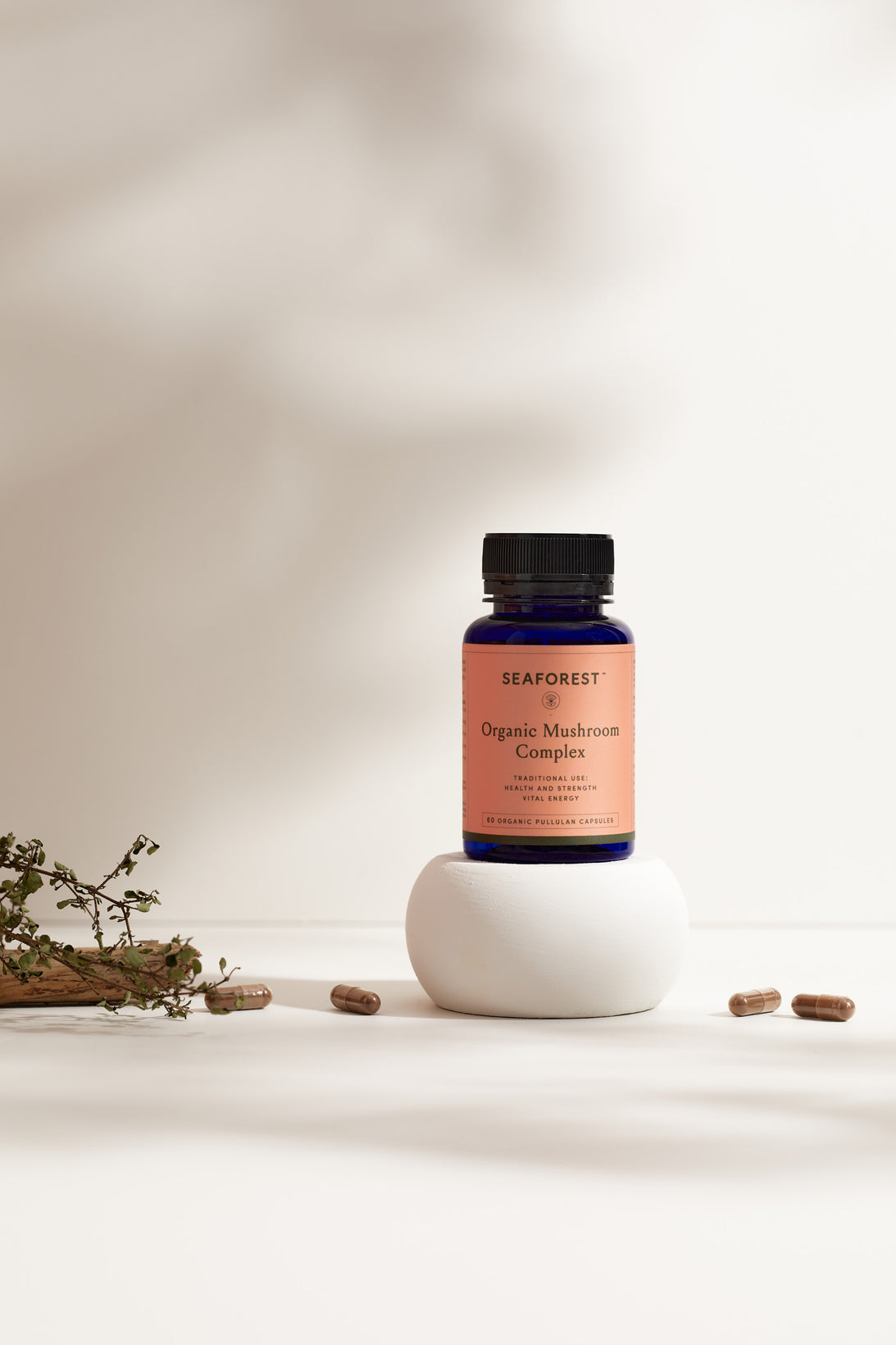 Wellness supplement
Traditional use: To promote immune function, boost circulation, and support brain health.
KIND TO YOUR BODY, KIND TO THE PLANET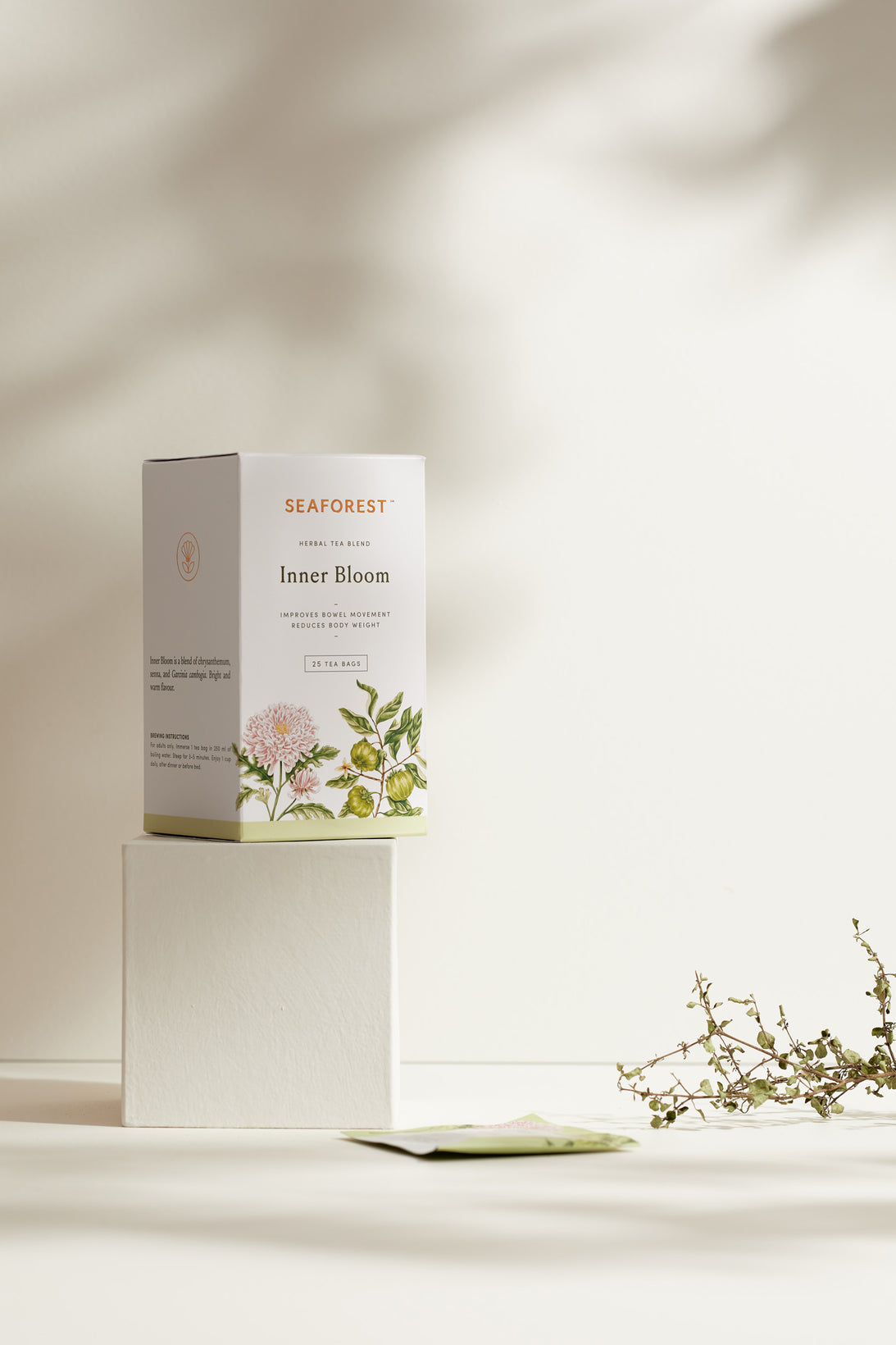 Herbal tea blend
Traditional use: To improve bowel movement, promote weight loss, and aid digestion.
Common questions
Question N° 01
What is Seaforest?
With the powerful combination of science and tradition, Seaforest was founded to promote environmentally responsible well-being. Unsatisfied with the quality of the supplements we saw on the market, we made the commitment to produce our own wellness products the right way.
Question N° 02
What makes Seaforest different?
Seaforest is committed to blending traditional knowledge with scientific expertise. Our quality, sustainable products are harvested and packaged in the most eco-friendly manner possible. Unlike many companies, we do not use fillers, excipients, or artificial ingredients. Even our packaging is designed to limit the amount of virgin plastics in the supply chain.
Question N° 03
What does sustainable wellness mean?
We believe many health products are sourced, produced, and packaged unethically. At Seaforest, we are committed to providing wellness products where the supply chain has minimal impact on the environment so that we can share nature's kindness long into the future.
Question N° 04
Where do you source your ingredients from?
We source our ingredients from around the globe, where they've nourished the mind and body for thousands of years. And our ingredients are traceable: for example, our mushroom extracts are sustainably sourced from the mountains of China, and our turmeric extract is sourced from farms in the southern regions of India.
Question N° 05
What type of shipping materials do you use?
We strive to use biodegradable, recyclable, and reusable packaging, and our shipping boxes are produced locally from 100% recycled corrugated cardboard. Likewise, our box fillers are made from Forest Stewardship Council (FSC)-certified kraft paper and our packaging is sealed with recyclable, water-activated paper tape.
Question N° 06
Is your packaging recyclable?
Our bottles are made in Australia from 100% post-consumer recycled plastic, which reduces our use of virgin plastics and the number of plastics in landfills and oceans. Both bottle and cap are recyclable. Our teas' boxes are made from FSC-certified paper and printed with soy-based ink. They are also recyclable.
Question N° 07
Where can I buy Seaforest products?
You can shop all of our products on our website and in select retail locations listed on our Stockists page.
Get in touch
join our newsletter & get 10% off your first order